Artisans
Thoughtfully crafted and sourced.
Every touchpoint at Beckon is taken into consideration in order to provide a dining experience like none other. We have partnered with makers and doers who excel in their craft and put the same care into what they do as we put into each dish.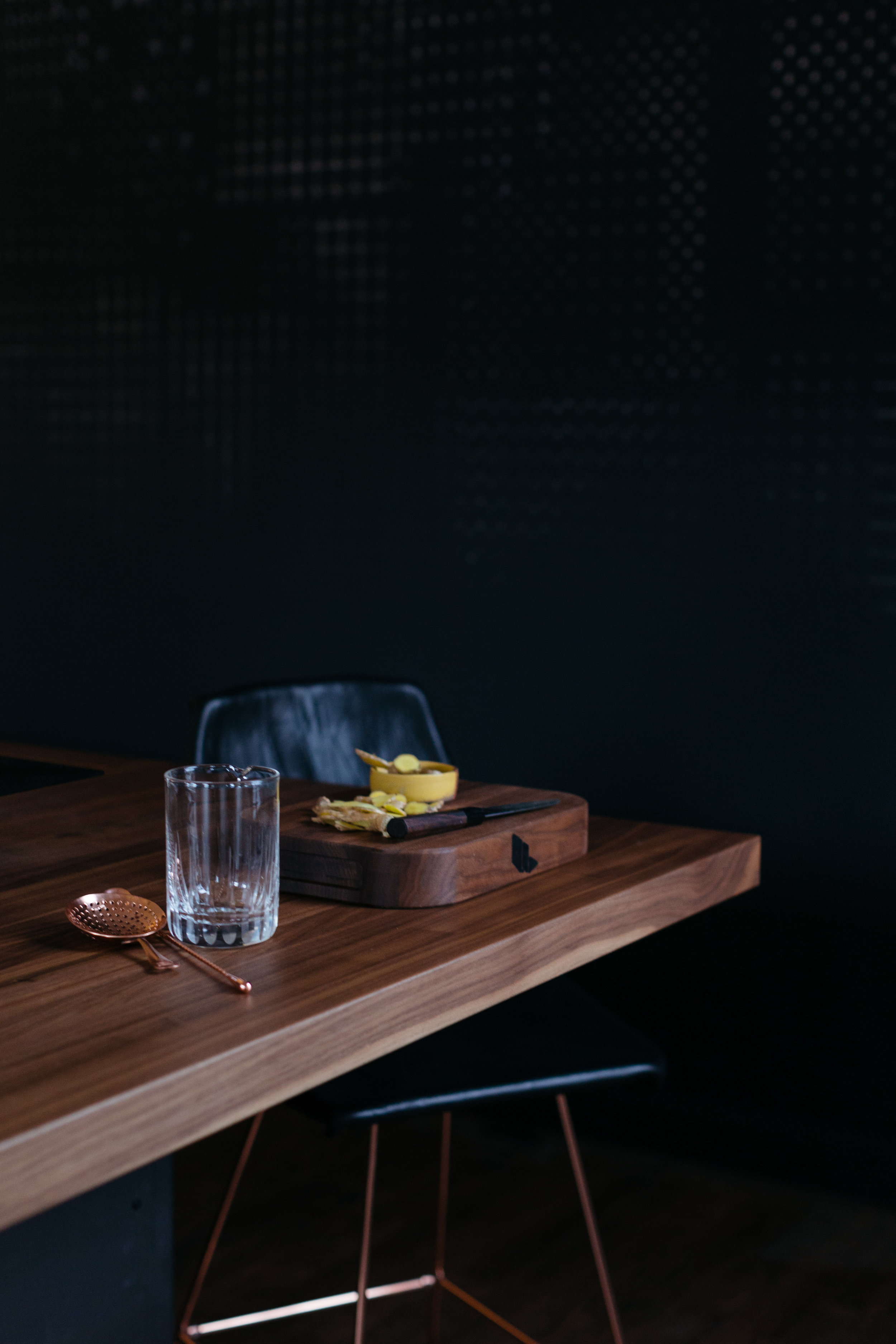 ARCHITECTURE FIRM
Nguyen Lawrence is a design practice based in Denver, Colorado. We have wide-ranging experience that allows us to effectively partner with driven clients who an ongoing commitment to the success and quality of the spaces we create together.
BRANDING + DESIGN
A Denver-based studio focused on bringing sophisticated creative and strategy to both brand development and execution.
CUSTOM FABRICATION
Raw Creative is a multidisciplinary design + construction firm focusing on highly creative, customizable solutions for both residential and commercial projects. The core of our company is based around a common goal of implementing unique, sustainable and innovative designs into projects backed by an amazing attention to detail throughout the construction process.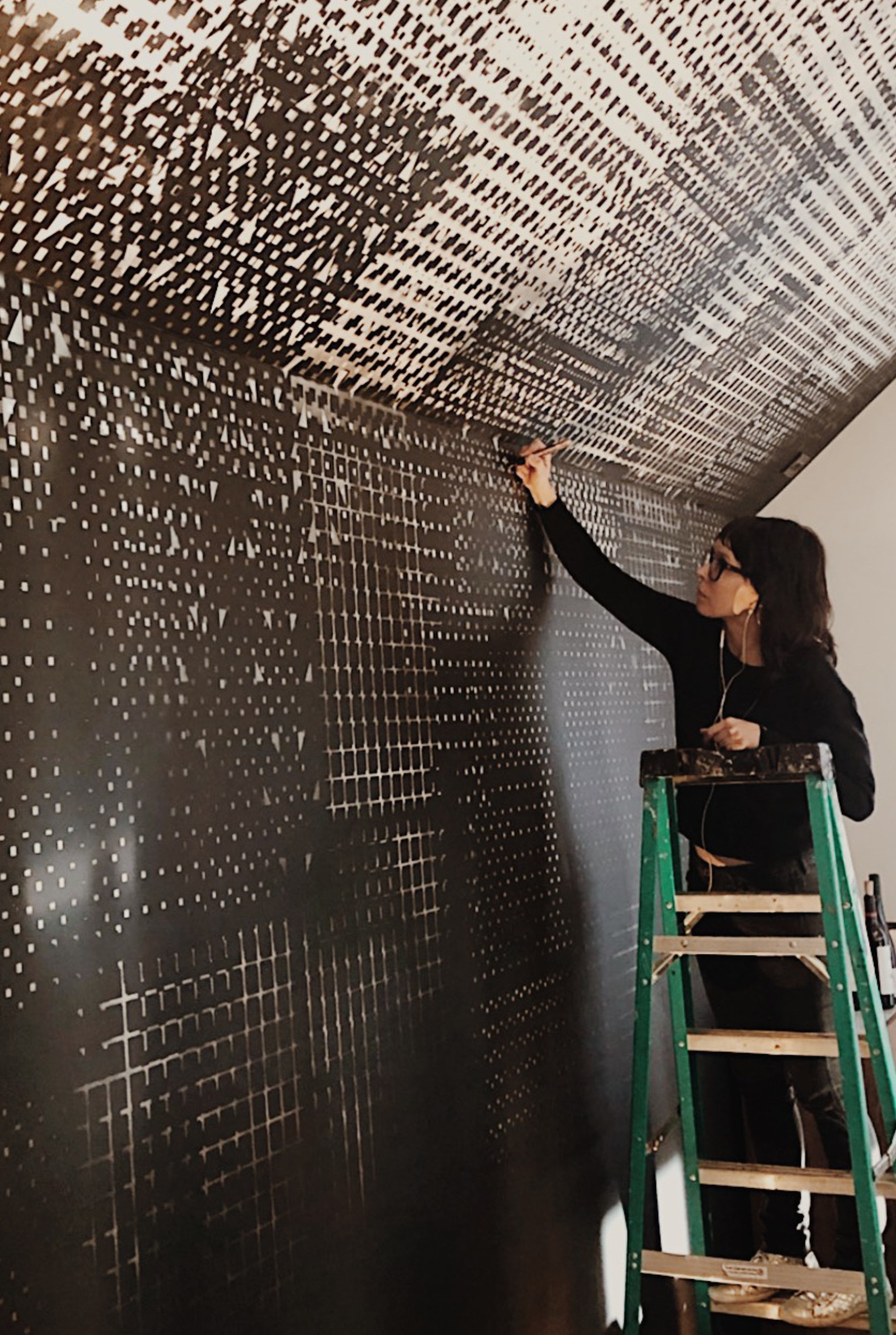 WALL MURAL
Interested in mindful living ideas and practices, these concepts and directions have found their way into my visual practice by way of clean, formulated pattern work via interior and exterior, site specific sculpture, installations and murals. Employing both delicate and bold shapes in visual systems, I strive to demonstrate change and law of attraction by formulating systematic guidelines, repetition and purposefully restrained color palettes with moments of "change" for and relative to specific locations. I examine and apply the ways these visual items/systems/formulas can be altered, yet remain constant to abstractly convey the undeniable truth that life/people/environments change and evolve, while remaining the same on some level.
EXTERIOR MURAL
Stella Maria Baer is a painter and photographer originally from Santa Fe, New Mexico.
In her work she explores the mythology of the desert, the cosmology of space, and the topography of the human body.
For the past four years she has worked on a series of paintings of moons and planets and photographed the deserts of the southwest. In the past year she has explored the relationship between women and land, in paintings of the human figure using pigments made from sands, and in photographs of nudes in the New Mexico desert.
SNAKE MURAL
Brendan Lenahan, is the sign painter and proprietor of Atlas Sign Co. He had an apprenticeship with Norma Jeanne Maloney of Red Rider Studios in Austin, TX and has had the pleasure of working with many old-school sign painters coast-to-coast.

Atlas Sign Co. is based in Denver, CO, but you can find our work all over the country in cities like Houston, Austin, San Francisco, and New York City. We specialize in traditional hand painted signs of all styles and sizes. The services we provide include gold leaf, window lettering, murals, walls, sho-cards, vehicle lettering, A-frames and menu boards.
PHOTOGRAPHY
Photography, videography, video editing and color correction. Tight cuts, tight shots, tight pants.
FLOWER DESIGN
We're curious students of horticulture, steeped in the practice of crafting ethereal moments. Beet & Yarrow's artistic background fuels the inventive and playful culture of our studio. From detail-oriented graphic designers, gardeners, and botanical hobbyists to ceramic artists, our team draws from diverse interdisciplinary pursuits to create inspired floral arrangements. Embracing imperfection and the unexpected, there's "a little bit of grit" in all our floral conceptions.
"ARTIST"
Has no business doing things like this but we needed something for the space and this will work for the time being. She enjoys sniffing paint and wearing a beret.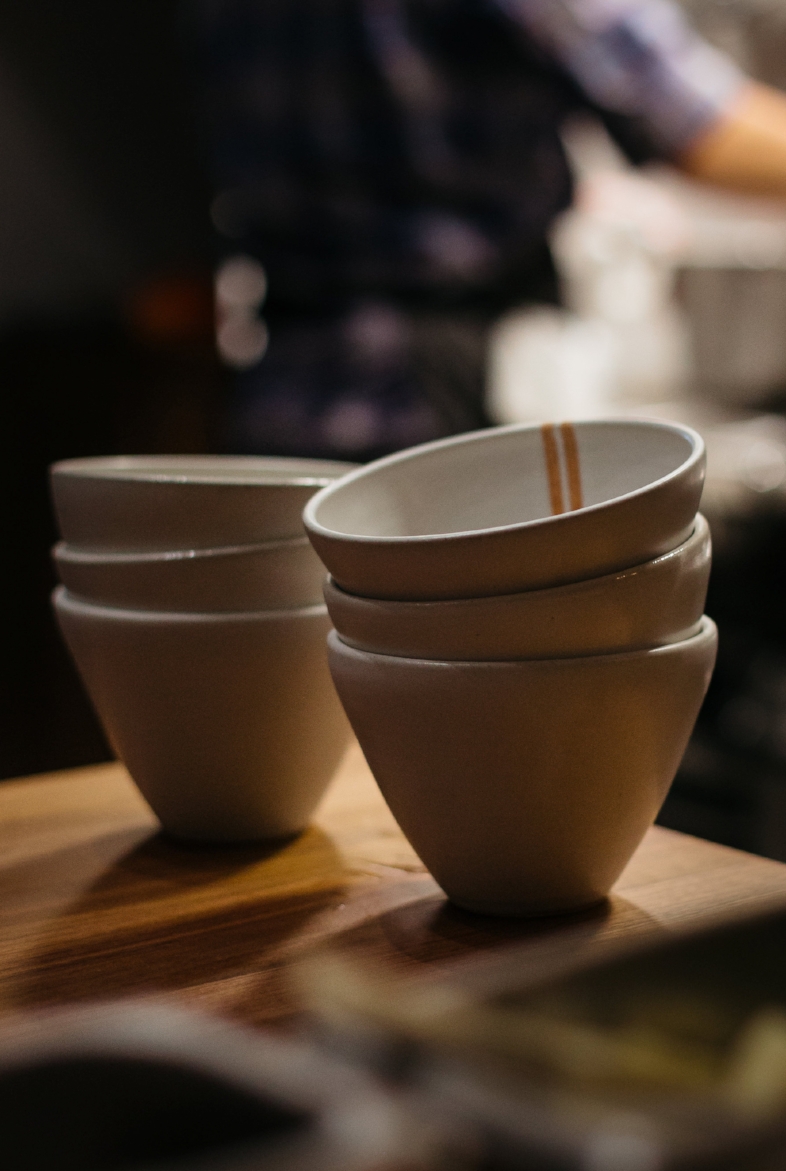 DISHWARE
Handcrafting pottery in Denver, Colorado since 2008. Specializing in functional pots for the home and restaurant. One-of-a-kind pieces are produced individually in continuous firings throughout the year. Every piece is different yet practical, and that's the point.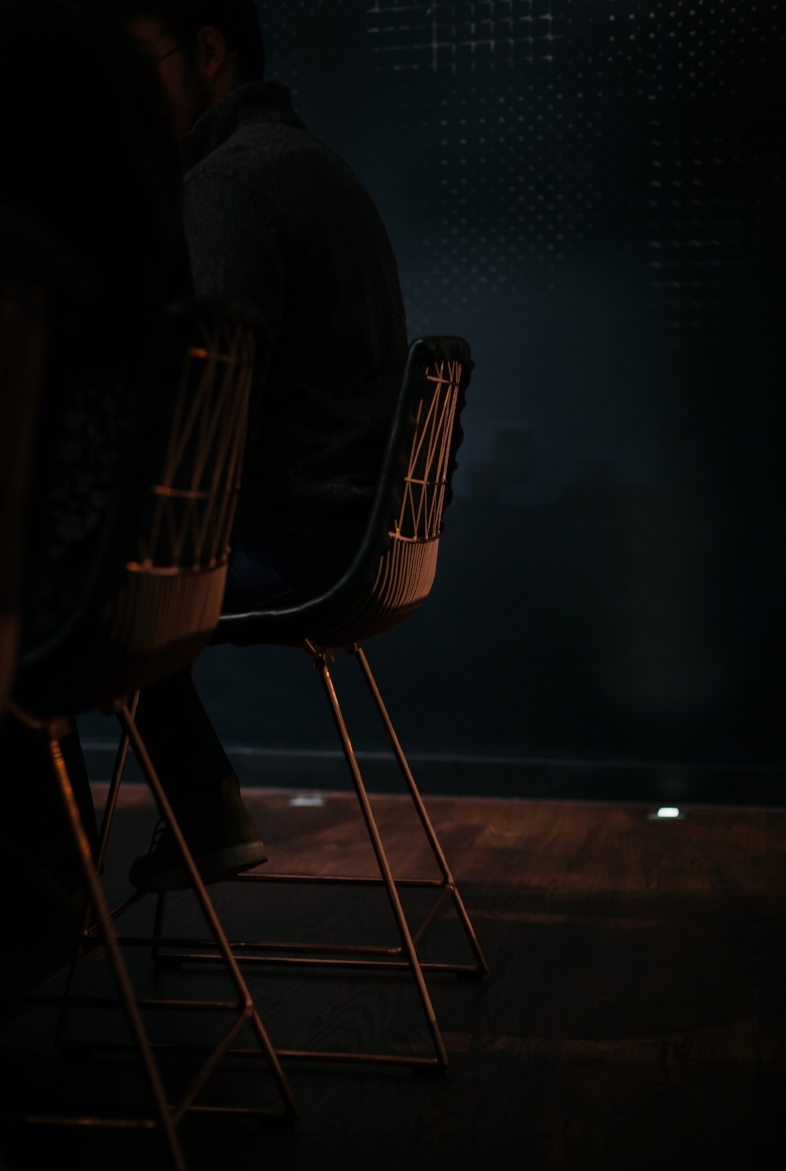 CUSTOMIZED COPPER STOOLS
Bend is on a mission to create designs that are superbly crafted, delight you aesthetically, and shape your life. Our philosophy has always been to design pieces that are equally as beautiful as they are functional. These attributes are in the forefront of our minds as we strive to make unexpected products that evolve with our customers.

A Denver based artist versed in a variety of different media, Jon makes use of what is in front of him. Believing that in art as in life, things are bound to go wrong, that's inherent, it's how one rolls with those problems and takes advantage of them that make for good art and design. When starting a piece he tries to limit his resources, which not only creates a clean aesthetic but forces him to look at the piece and it's creation in new and creative ways.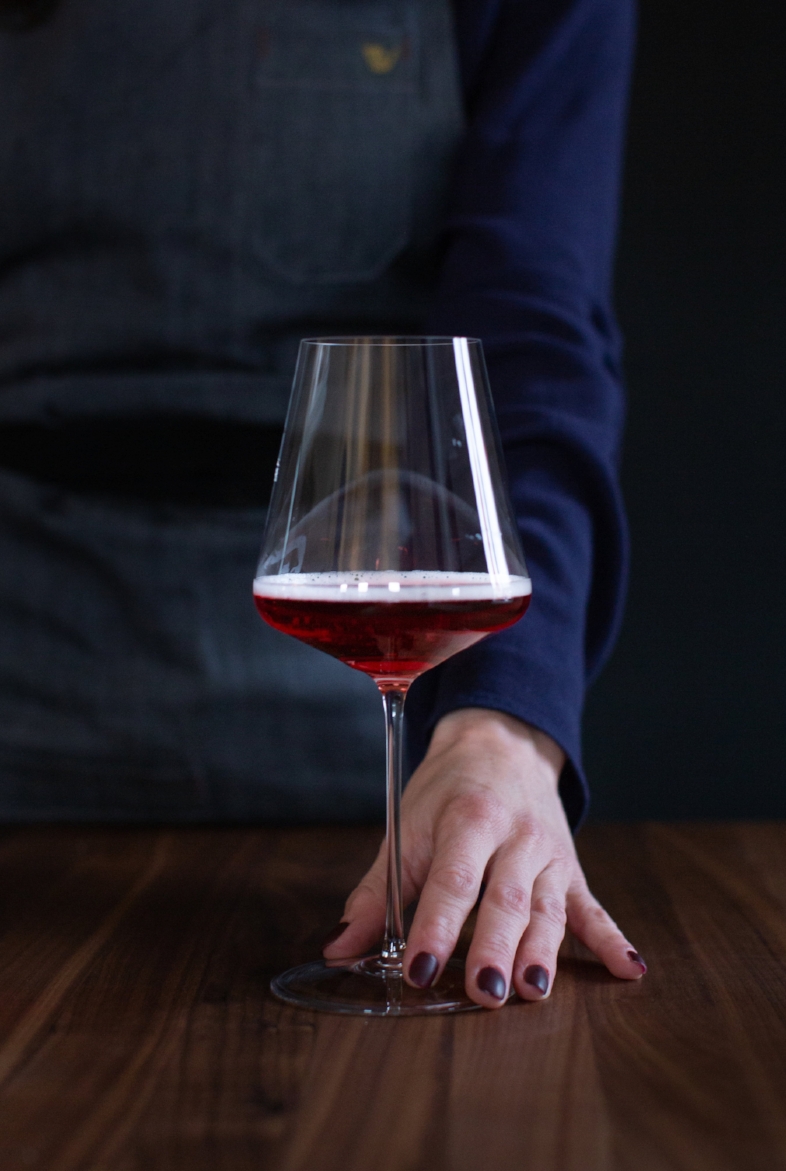 GLASSWARE
The Phoenix series is a ultra thin, lightweight and elegant glassware allowing flavour and feeling to overwhelm. The secret is an exceptional and modern glass blowing technique in absolute world standard. It is a demanding handcraft only a few of the world's most skilled glass blowers have mastered.
*free shipping available for friends of Beckon | Call. please contact us for details.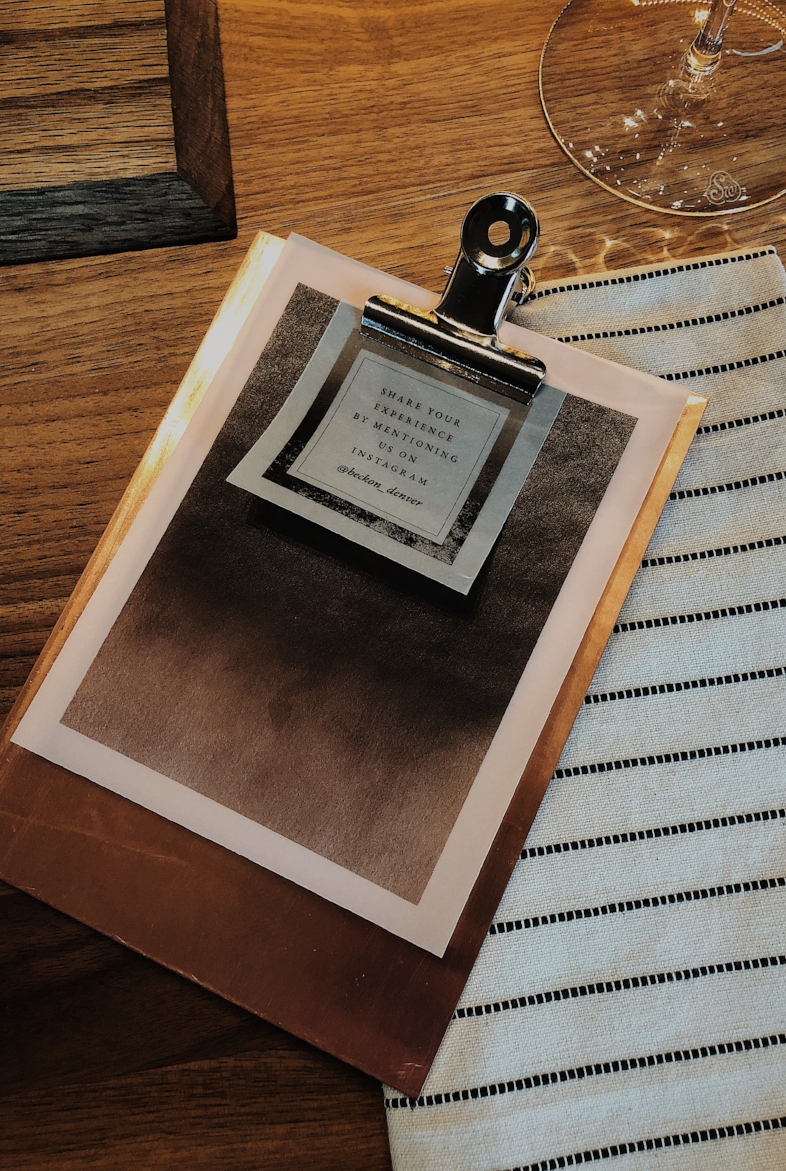 RECLAIMED COPPER CHECK PRESENTERS
Muirwood Reclamations began from the need of a dining table in our Key West home. Years later in 2015, we launched an online shop offering first-rate products handcrafted from reclaimed and industrial material.
ENTRY SIGN
We like to say when it comes to signage we do it all. We have invested in our own equipment to make sure that everything we produce is top quality. From cutting all of our own material on our CNC machine to painting everything ourselves, just to be sure the end product is something we are proud of.
APRONS
We are a husband + wife team (Ryan + Jill Valentich) out of Denver, Colorado, stitching since 2010. What started as bike bags built one at a time by Ryan has transformed over the years to include a variety of high quality goods, namely aprons and knife rolls for the restaurant industry.